Frank Tietze
---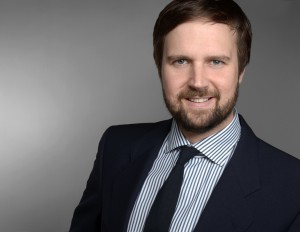 Frank Tietze is lecturer for technology and innovation management at University of Cambridge, Institute for Manufacturing. Within the Centre for Technology Management (CTM) Frank leads an IP and innovation research group. He holds a doctoral degree in economics and social sciences (Dr. rer. pol.) from Hamburg University of Technology (Germany). Frank is trained in industrial engineering and management and his research focuses on innovation at the intersection of management sciences and business (micro) economics.
Topics of interest include technology markets and intermediaries, patent valuation, IP strategies, licensing, product service systems and other IP related phenomena. Frank is board member of the European Institute for Technology and Innovation Management (EITIM).
Please visit Frank Tietze's website at IfM, University of Cambridge.
Publications
Frank Tietze's most recent publications can be accessed here.
Contact Dr Frank Tietze
Webpage: www.ifm.eng.cam.ac.uk/research/ctm/
Phone: +44(0)7711/500460
E-mail: frank.tietze@eng.cam.ac.uk