Thomas Ewing
---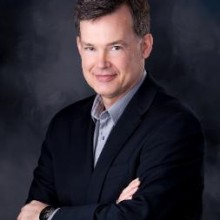 Thomas L. Ewing is an attorney at law and intellectual property counselor. Tom Ewing has advised international organizations, government agencies, universities, law firms, and numerous corporations. Tom Ewing served as IP coordinator for various worldwide standards organizations, performed due diligence on third-party IP portfolios, and structured and negotiated various IP-related agreements. Tom Ewing has trained patent agents from some 20 countries on behalf of the World Intellectual Property Organization and led training courses in India (2006), Singapore (2006), and Malaysia (2003).
He has lectured on intellectual property and commercial law at various universities and recently co-taught two courses in intellectual asset management and commercial law at Chalmers University.
His expertise includes software and computer-related inventions, telecommunications, business methods, bioinformatics, and electro-mechanical devices. Mr. Ewing has represented a wide range of high technology companies during his career, including Apple Computer, Cisco Systems, eBay, the Honda Research Institute, Intuit, Listen (Rhapsody), Micron, NEC, Netflix, Sharp, Alcatel, and Vulcan, Inc.
Publications
"WIPO Patent Agent Training Manual", The World Intellectual Property Organization, forthcoming, 245pp. and 740 slides
"From Ideas to Assets: Investigation Wisely in Intellectual Property", 43 Santa Clara Law Review, book review, (April 2003)
"Software Patents: Procuring and Enforcing," The Patent Resources Group (April 1999)
"Strategies for Obtaining U.S. Patent Protection for Software Related Inventions," Derwent Information Patent Strategic Seminar (Tokyo, Japan; 1998).
Education
JD: Law, May 1996, University of California, Hastings College in San Francisco
MS: Engineering and Policy, December 1988, Washington University in St. Louis
BS: Computer Science, June 1985, University of Tulsa
MA: Modern Letters, May 1983, University of Tulsa
BA: Rhetoric and Writing, May 1981, University of Tulsa
Memberships
State Bars of California (1996) and Washington (1998, presently inactive)
Registered to practice before the U.S. Patent and Trademark Office (1990)
Contact Thomas Ewing
E-mail: thomas.ewing@avancept.com
Phone: +44-(0)-20-3371-8006 or +1-415-598-4235
Full profile at Avancept LLC.