We are currently hiring a new PhD student!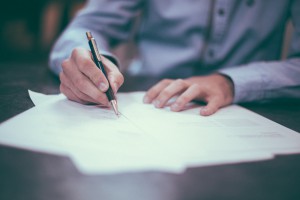 Are you or someone you know interested in how digitalization impacts strategies and business models, and especially how intellectual property management can be used to benefit from digitalization? Please consider this position!
When industries digitalize firms need to develop their business models, strategies, and technologies. This exposes new challenges and opportunities for intellectual property (IP) management. Companies must handle new digital technologies and related intellectual property rights (IPRs). Increasing collaboration in ecosystems, standards, and various forms of open innovation is furthermore often necessary to take full advantage of these digital technologies. In addition, new forms of IP and IPRs, such as data and rights to data, become increasingly relevant for businesses. Altogether this leads to increasing importance of and challenges for IP management.
As a PhD student in this position you will together with colleagues conduct research in order to explore and explain the role of IP management for various business strategies in order to create sustainable innovativeness and competitiveness in connection to digitalization. The method is primarily in-depth case studies and to some extent economic experiments.
You will belong to the Division of Entrepreneurship and Strategy at the Department of Technology Management and Economics, Chalmers University of Technology. You will join a team of experts in innovation, IP, management, and strategy with a strong international network that may enable international research stays at prestigous institutions.
If your ambition is to become an expert in the strategic management and economcis of IP and innovation, and if you meet the qualifications, you should apply. Given the practical relevance of the research, the position gives you a competitive steppinig stone for subsequent positions in academica as well as in industry.
We look forward to receiving your application. Read more and apply here:
http://www.chalmers.se/en/about-chalmers/vacancies/Pages/default.aspx?rmpage=job&rmjob=4762